AltFreq's Daily Dreamscape Guide: Friday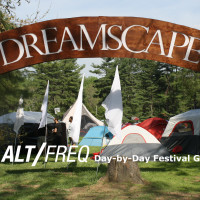 –Written by Kevin Madert
We're less than a week out from Badass Raves' annual festival season kickoff, so it seemed a good a time as any to give our readers the inside track on the festival. Where you should be, who you should listen to, what the heck else there is to do; if you're looking for assistance in planning your Dreamscape experience, Alternate Frequency is here to help. Our Thursday guide can be found heren, and Saturday's is right here.

---
First Things: We're hoping you remembered to pack your swimsuit & floaties for the daily pool parties. If last year is any indicator, believe us when we say things get rowdy and *had to do it* wet. Poseidon's Playground gets going at 11am, and with the mix of headliners and highly capable locals you can bet it'll be a wild ride from start to finish. If you're unable to attend all weekend – real jobs are a pesky necessity, right? – Friday arrival is permitted beginning at 11am; save a little cash with two-day tickets.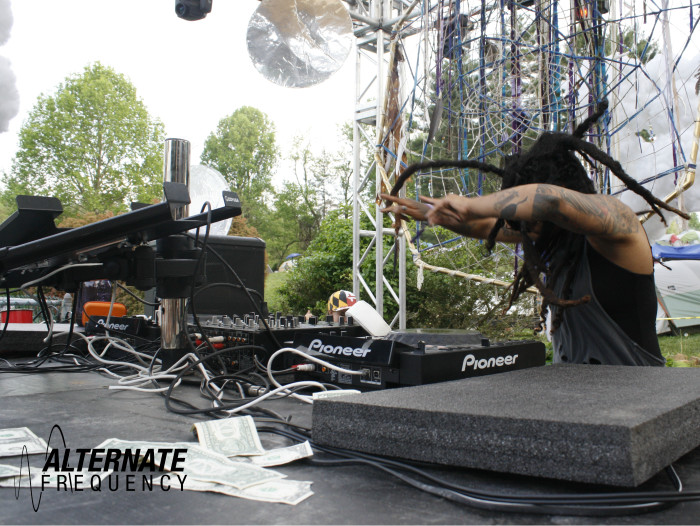 As Massacat can attest, it might get wild
Headliner Happenings: Things really heat up on the touring talent front, with top-billed acts slated to perform across all three stages. Friday evening on the pool stage has been square in our crosshairs since the schedules dropped. It'd be enough to be blessed with Dirtybird regular J.Phlip (5pm) and label co-founder Justin Martin (8pm). But Badass went ahead and did the damn thing full measure, booking a closing set from Destructo (9pm). If the house gods are smiling upon us perhaps we'll get some b2b action from the HARDfather & his longtime friend Mr. Martin.

Here's hoping Shipfam reunite at Camp Ramblewood

Once the sun goes down, the filth starts flowing freely in the City of Dreams. Starting with Au5 (8pm), the onslaught is in essence ceaseless. If you plan on catching Midnight Tyrannosaurus (9pm)>Barely Alive (10pm)>Trollphace (11pm), AltFreq suggests bringing a neck brace as a precaution; with a whole third day to go, it never hurts to plan ahead. In the meantime drum 'n' bass will reign supreme in the Temple, highlighted by John B's two hour set (11:30pm-1:30am), one of the longest at the festival.
The Undercard is Strong With This One: If you're looking at Friday's lineup and asking yourself "who are some of these people?" it's time to go to school. The strength of the lower third of the lineup is always a hallmark of Badass events, and as an added bonus your attendance at some of these sets serves to support regional acts that more than deserve it. AltFreq won't be missing: Massacat (4pm, Poseidon's Playground) whose Dreamscape set in 2015 was a festival high point. // Nolweez (1am, City Of Dreams) is more than capable of picking up where Luzcid & the many dubstep powerhouses before him leave off. // There couldn't be a better follow-up to a John B marathon than the formidable combined forces of M. Pyre b2b Droosie b2b Toy Maka (1:30am, Temple).
Wild Cards & Random Thoughts: Friday's theme is Fairy Tale, which we're pretty sure is open to wide interpretation. Find us shooting photos to make sure everyone back home knows how savvy a costume designer you are. // Now that you're settled into your temporary home it's a perfect time to check out vendor row (if you haven't already). Traditionally located just outside the City of Dreams, expect an eclectic mix of shops selling all manner of rave gear, arts and crafts. In addition, the official Dreamscape booth will have festival & artist merch, among other odds and ends. // You might have noticed a strange odor following you on your travels around Camp Ramblewood. If you can't find the source, and are worried it might be you, fear not! Showers are located on cabin blocks G-N; they're free to use and open 24/7. // Be sure to get at least a little rest; 1,000 Drunk DJs kick off the pool stage at 11am on Saturday. AltFreq can say without reservations this will be the can't-miss set of the festival.
---
Dreamscape tickets are still available for purchase -> http://ow.ly/4nhjmJ. The festival is over 75% sold out, so if you're on the fence now may be the time to hop off.
Connect with Dreamscape: (Facebook / Twitter / Official Site / Event Page)