News: Emancipator Announces New Album + Ensemble Tour, Releases Lead Single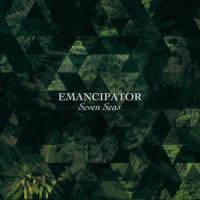 -Written by Kevin Madert
Chasers of the chill and denizens of downtempo rejoice: new Emancipator is on its way. The trip-hop project long helmed by producer/multi-instrumentalist Doug Appling will release Seven Seas on September 25 via his own Loci Records. Just four days later, a full-fledged US tour will kick off in support of the producer's fourth full-length, beginning in New Orleans and wending its way through the US & Canada before concluding two months later in Pomona, CA.
The tour will feature the Emancipator Ensemble, a live band led by Appling that breathes unique life into Emancipator studio tunes. A contingent of excellent support acts will join the Ensemble on the road: Wax Tailor and Yppah will warm things up from 9/29 to 10/31, while Blockhead & Manatee Commune will share opening duties from 11/10 to 11/22. A limited number of Fan Club tickets are currently on sale right here.
Taking the news from anticipatory to instantly gratifying, Appling also premiered today the title track off Seven Seas in partnership with Noisey. The tune boasts four minutes of lush, slowly unfurling soundscapes, featuring a pleasant vocal turn from Madelyn Grant; you can stream it in full below. Expect plenty more AltFreq coverage in the months to come!