Show Spotlight: Emancipator Brings The Ensemble to Philadelphia + Pittsburgh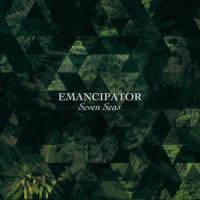 –Written by Kevin Madert
Trip-hop veteran and general expert on all things chill Emancipator (real name Doug Appling) released one hell of an album a few weeks ago. Since then, the Pacific Northwest's downtempo gem has been beating feet across the United States, backed up by his full-band Ensemble and with hand-selected opening support from Wax Tailor and Yppah.
While the last Ensemble tour made a stop at Baltimore's Soundstage, DMV natives hoping to catch them  this time around have a little trekking to do. The two closest stops on the Seven Seas tour are Friday, October 16 in Philadelphia and Tuesday, October 20 in Pittsburgh. Trust us when we say these drives are worth it – AltFreq will be hitting the road bound for the Rex Theater in Pittsburgh next week.

The Emancipator Ensemble performing "First Snow" in 2014
First-timers to the Emancipator party can expect a high-energy set of low-key tunes, translated from the studio to a live setting in seamless fashion. Emphasis is placed on the illusion of speed; even as tempos quicken and breakdowns grow frantic, the overall atmosphere is one of sonic tranquility. That's not to say the Ensemble can't bring it – Emancipator's catalog is full of complex, multi-layered productions that require plenty of musical prowess to bring to life.

Example: Emancipator's lush and lovely latest, Seven Seas
In tow for the eastern U.S. leg of the tour are a pair of downtempo legends in their own right. First there's Yppah, a California native who's traded in somewhat wonky, often soothing breaks and beats since his debut album You Are Beautiful At All Times was released back in 2006 (the same year as Emancipator's first full-length, coincidentally). You may know the Ninja Tune signee from repeated viewings of Adult Swim (where his music occasionally features in those quirky between-show bumps), or if you're simply a fan of diverse, intelligent electronica. If neither apply, feel free to familiarize yourself below.

Yppah's sparkling, unpredictable debut, You Are Beautiful At All Times
Then there's Wax Tailor, performing on this tour as a solo live set. One of the most proficient sample-based producers on the planet – especially when it comes to utilization of the spoken word – French-born Jean-Christophe Le Saoût has made an indelible mark on the trip-hop scene in the last decade-plus. After spending several years in a hip-hop group in the 90s and subsequently founding his own label (Lab'Oratoire) in 1998, he turned his full attention to the Wax Tailor project in 2001. His productions are an admirable exercise in both sample-splicing and beat-crafting, and in a live setting his turntablism background breathes vibrant life into his work. Miss this set at your own risk.

A small selection of Wax Tailor's work in the last decade
---
Tickets for Emancipator w/Wax Tailor and Yppah on Friday, October 16 @ the Theater of the Living Arts in Philadelphia and Tuesday, October 20 @ the Rex Theater in Pittsburgh are moving fast; AltFreq recommends you get yours now.
10/16 Philly tickets -> http://ow.ly/TuYOr
10/20 Pittsburgh tickets -> http://ow.ly/TuZF5
Connect with Emancipator: (Facebook / Bandcamp / Twitter / Official Site)
Connect with Wax Tailor: (Facebook / Soundcloud / Twitter / Official Site)
Connect with Yppah: (Facebook / Bandcamp / Twitter)